Easter is just around the corner and so this week I've got a ridiculously fast and easy tutorial to get you in the spirit. I'm a big fan of seasonal earrings and if you are too, then you're going to love these Easter confetti earrings, which take no more than 5 minutes to make!
You might have noticed that I've categorised this post a little differently to normal, as I've labelled it a '5 minute DIY'. Because of how few steps are involved in making this, I felt a bit cheeky categorising it as I normally do but I still wanted to share this project with you as I love repurposing things and love how they turned out. Keep reading to find out what I used and how I made them...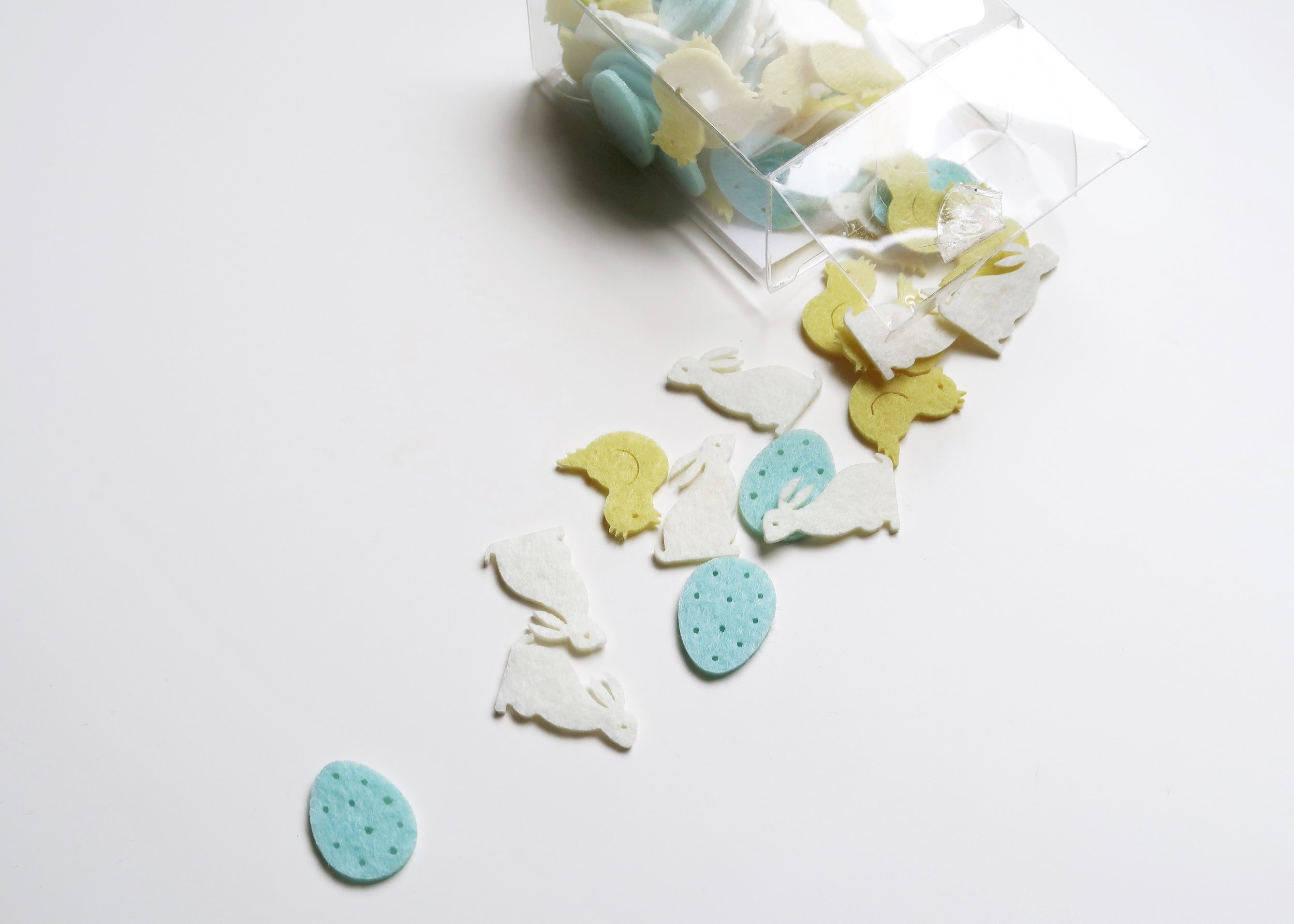 First of all, you'll need to get yourself some easter table confetti. I found these lovely felt ones from Waitrose, but I've also come across easter confetti on ebay and amazon. Choose which shapes you're going to use for your earrings.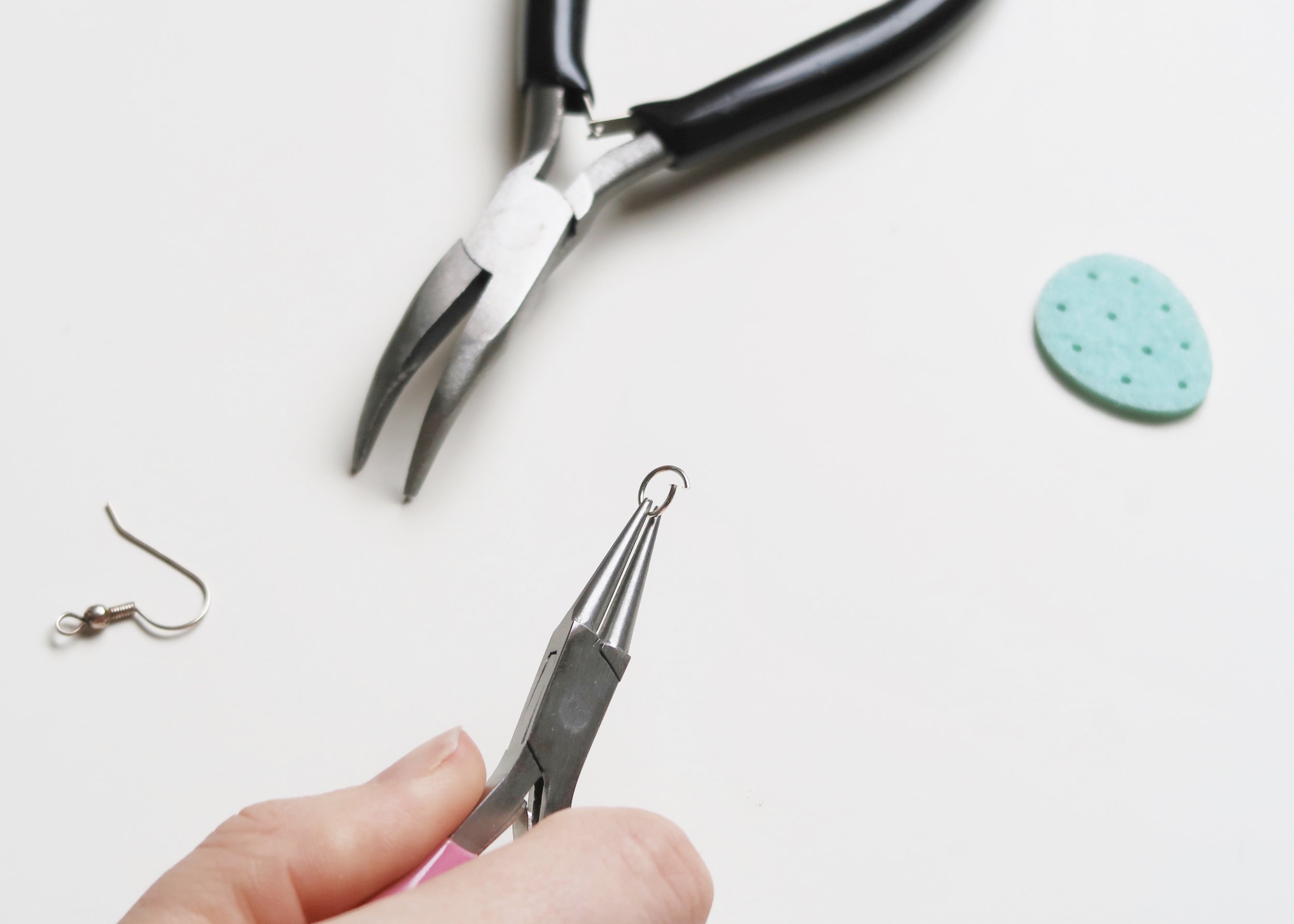 If your confetti doesn't already have holes in, place it onto a rubber and use a pin to carefully create a hole in it. Use the pin to widen the hole. Next, open up a jump ring using pliers by twisting one side of the jump ring in the opposite direction to the other.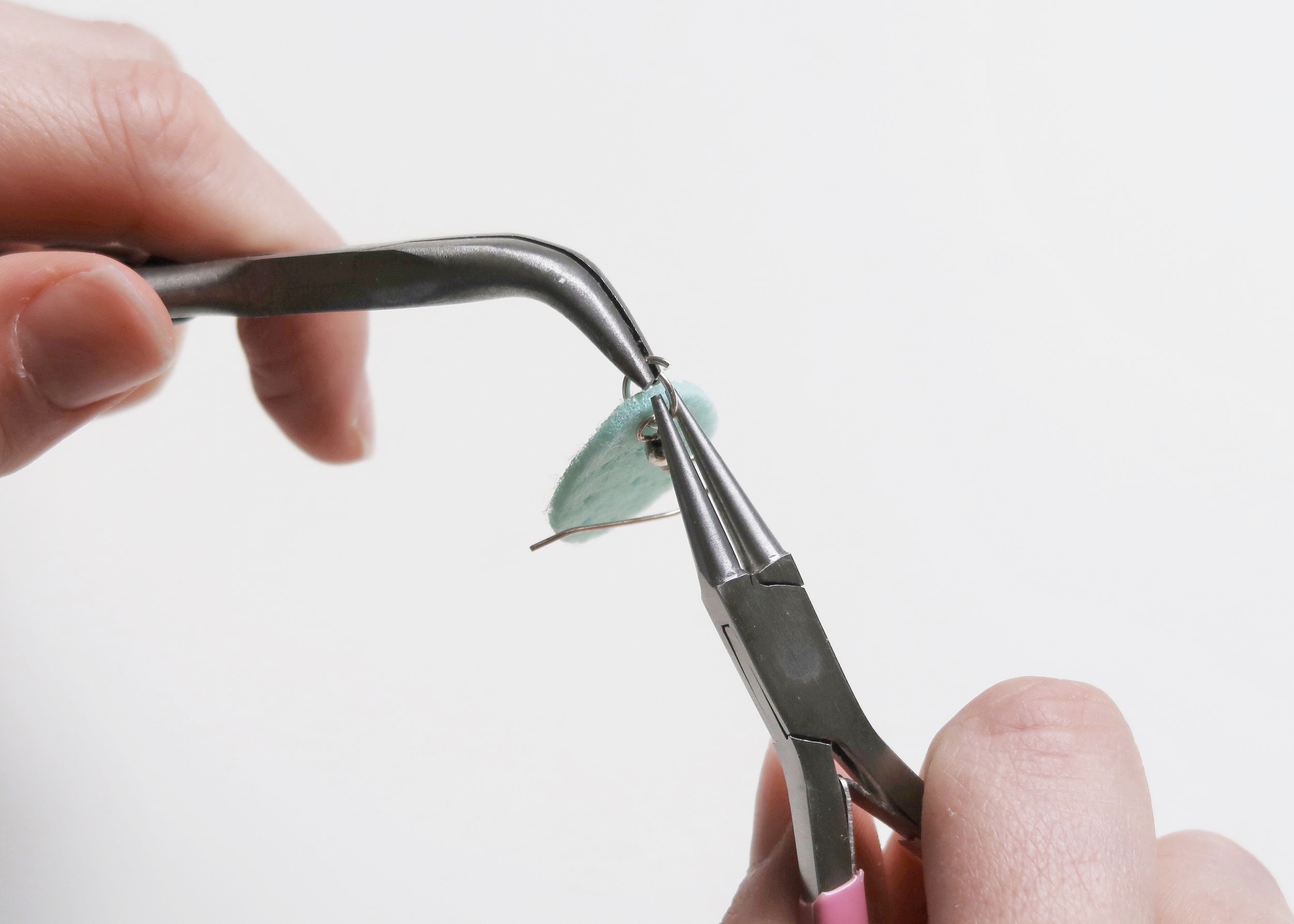 Whilst the jump ring is still open, add your easter confetti and earring hook onto the jump ring. Close the jump ring by using the pliers to twist the sides back together.