Hang your jewellery in style with this DIY Pyramid Jewellery Stand made from wooden skewers and hot glue!
It's my birthday this week (woop!) and often after a birthday, I become more aware of my lack of storage. In particular, I never seem to have a way to keep my jewellery tidy but which is easy to grab as I'm on my way out. I'm a huge fan of hoop earrings and have several pairs already, so when I was thinking of a way to store my jewellery that I could DIY, I wanted something I could hang my hoops on. After making my geometric lightshade from wooden skewers, I decided to have a go at making a pyramid jewellery stand. Keep reading to find out what I used and how I made it...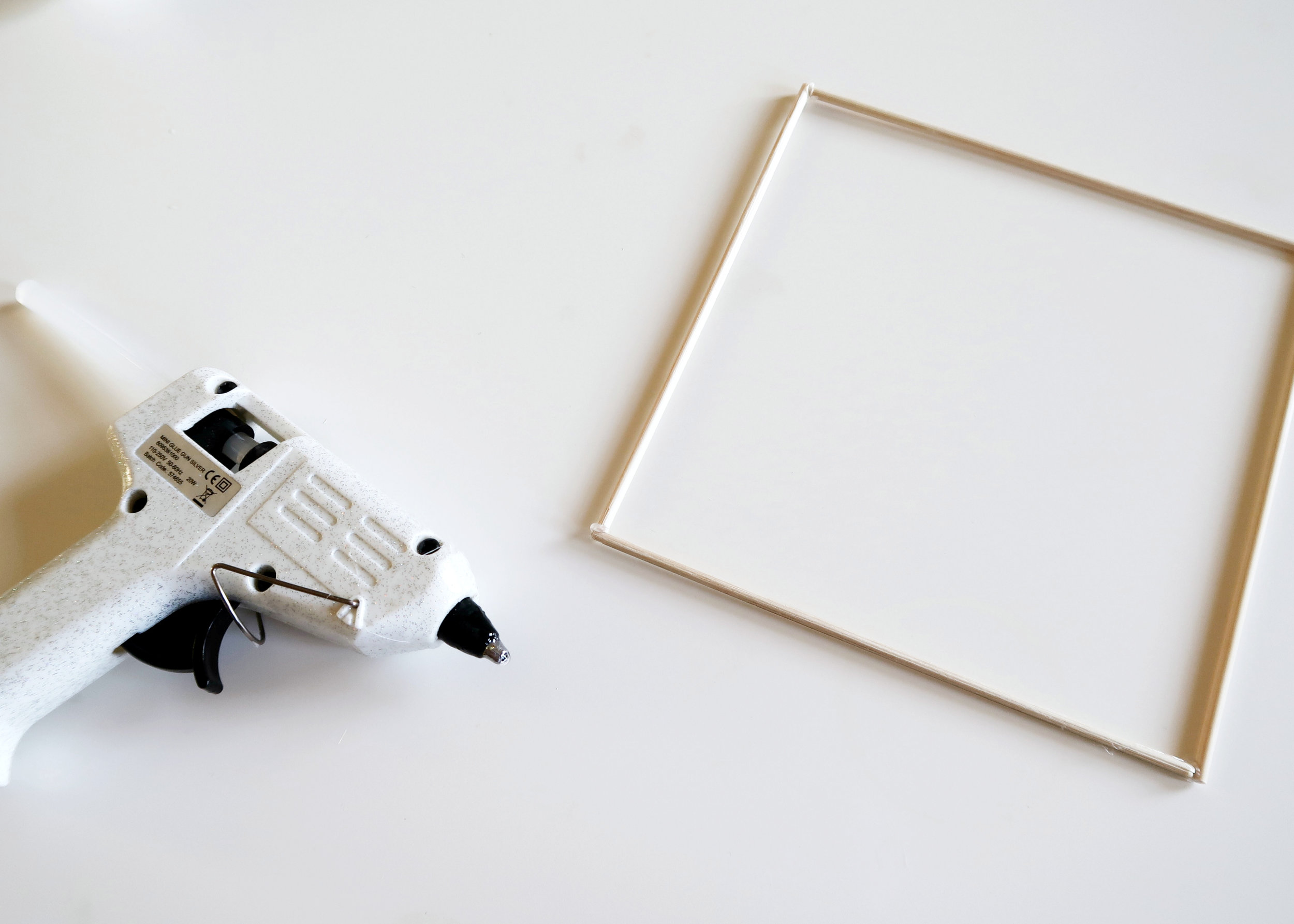 First of all you want to cut the skewers so that you have lengths of 4.6cm (x4), 9.6cm (x4), 15cm (x4) and 20cm (x4). Then, glue the 15cm lengths together to form a square. This will be the base of the pyramid.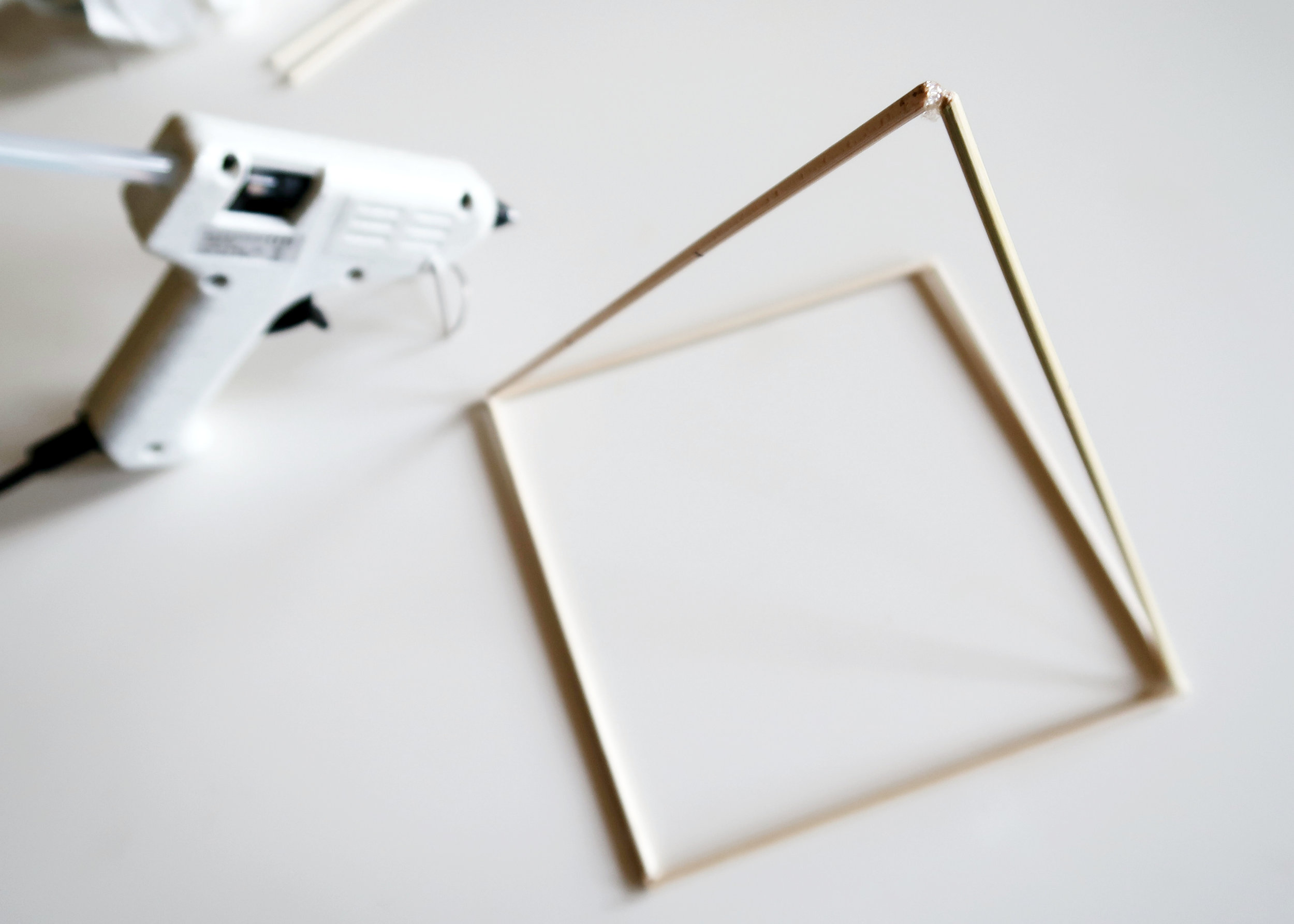 Next, grab the 20cm lengths and make marks along them every 6.66cm. Take two of the 20cm lengths and glue them on top of the square at opposite corners. While the glue is still wet, angle and glue the two lengths together at the top so that when you look from above they meet approximately in the middle.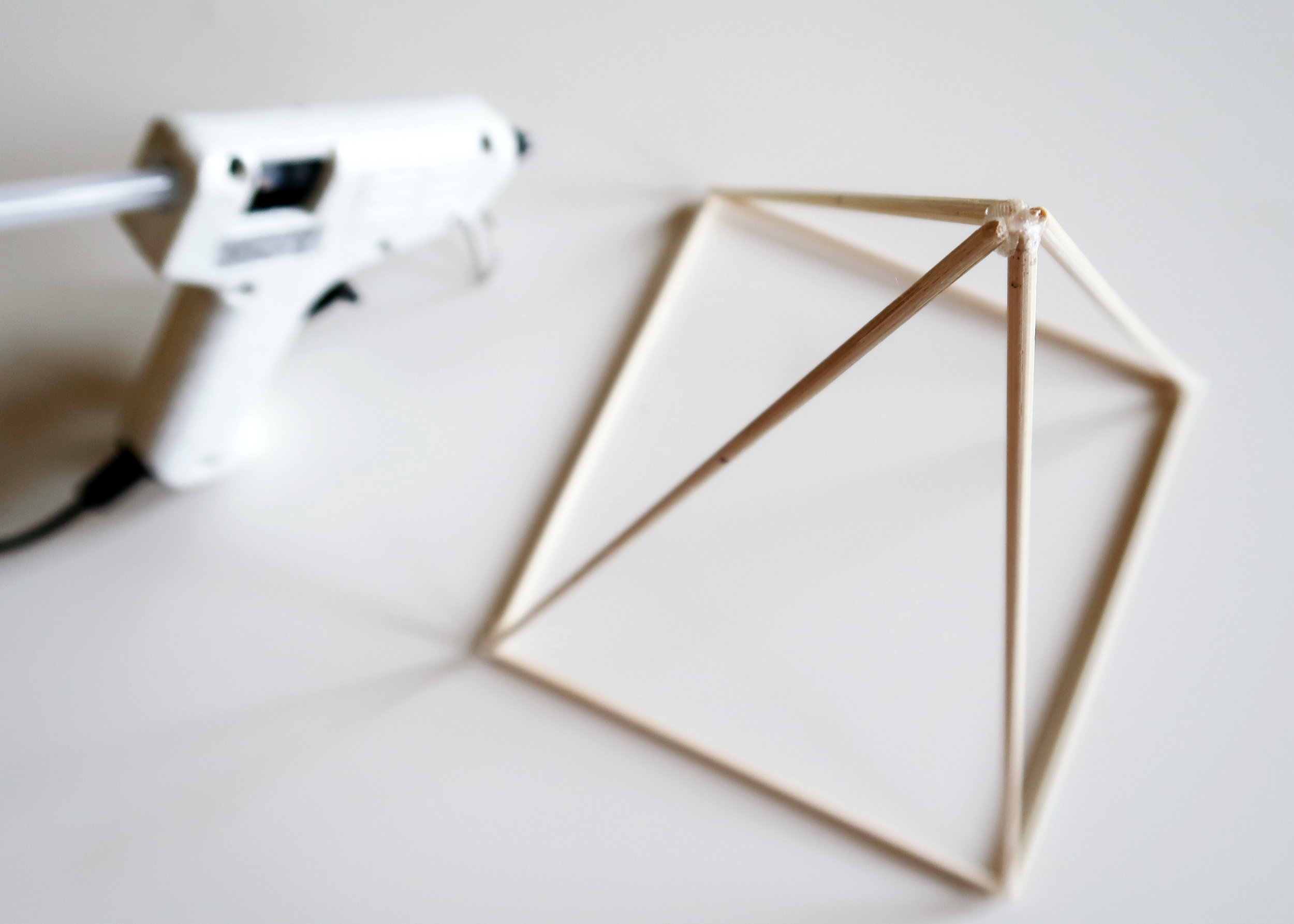 Take the other two lengths of 20cm and as before, glue these on top of the square on the other two corners. Glue them together with the other two lengths to form a pyramid shape.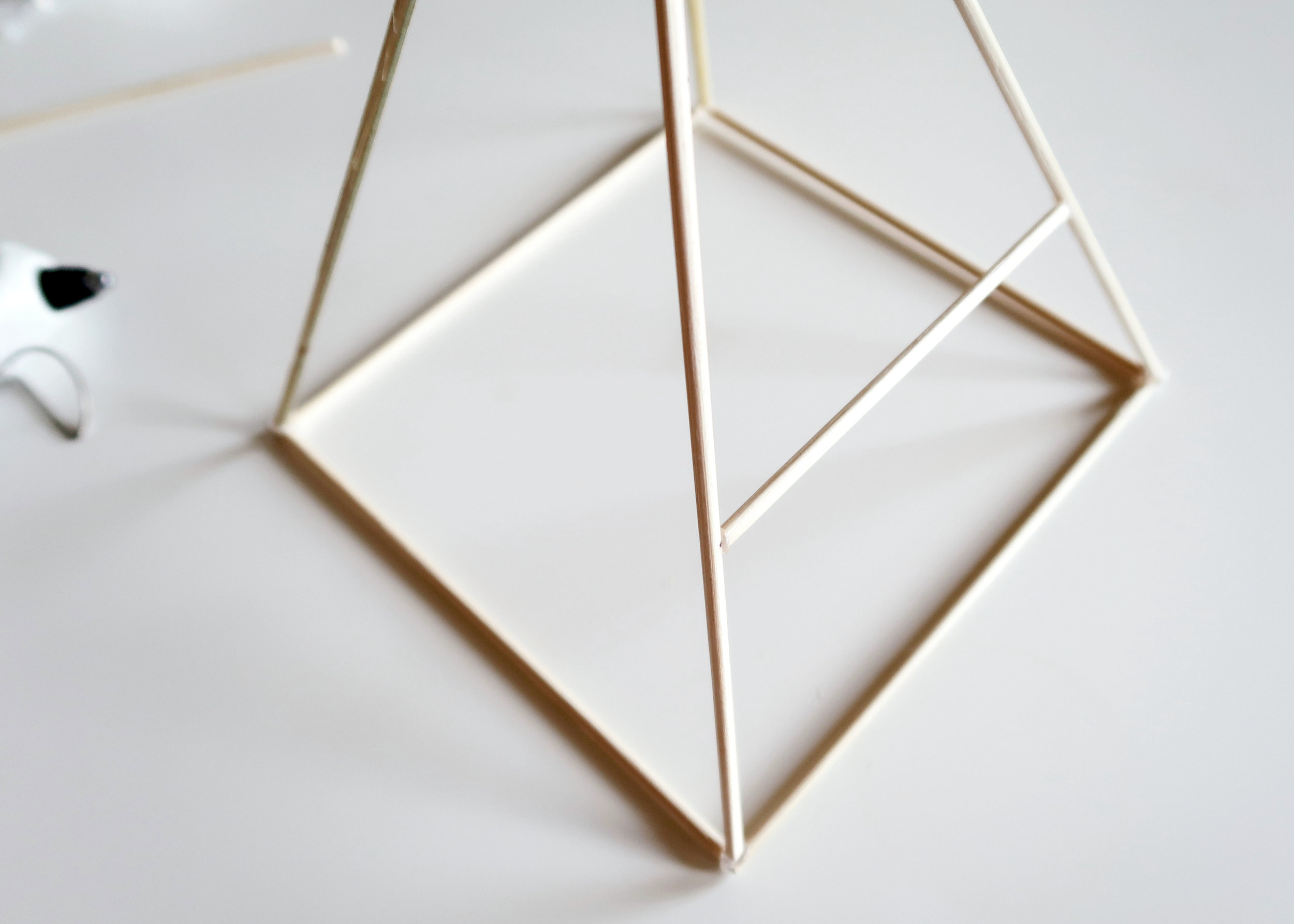 Now you'll need the 9.6cm lengths. One at a time, glue these in between the sides of the pyramid at the marks along the 20cm lengths.
Finally, take the 4.6cm lengths and glue these one at a time at the next mark along the sides of the pyramid. Once this is dry, you can leave it bare or use spray paint to give it a splash of colour.