Christmas is over, which can only mean one thing; the new year is almost here and it's time to start decorating for those New Years Eve parties. If you're hosting this year, you're going to love these quick and cheap origami stars - perfect as a backdrop for your New Years table or as a backdrop for a homemade photo booth!
It may be just me but this year Christmas just seemed to fly by. I worked right up until the weekend before Christmas, did my usual mad present buying and wrapping dash over the weekend and then suddenly Christmas was here and in a blink of an eye it was gone. I absolutely loved having the time this year to make and fill our home with appropriately festive decor and was really pleased with how it all turned out. Although we usually try to keep our decorations up for 12 days after Christmas day (is that a thing with you too?), this year I am even more determined to keep them up because of the time and effort that I put into them. This does of course mean that our Christmas decor and New Years Eve decor need to go with one another somewhat and so when making this backdrop decided to continue with a similar colour theme; pink, white and copper. Keep reading to find out what I used and how I made them...
If it isn't already, cut your paper so that it is a perfect square. Next, fold the paper in half so that the coloured side is on the outside.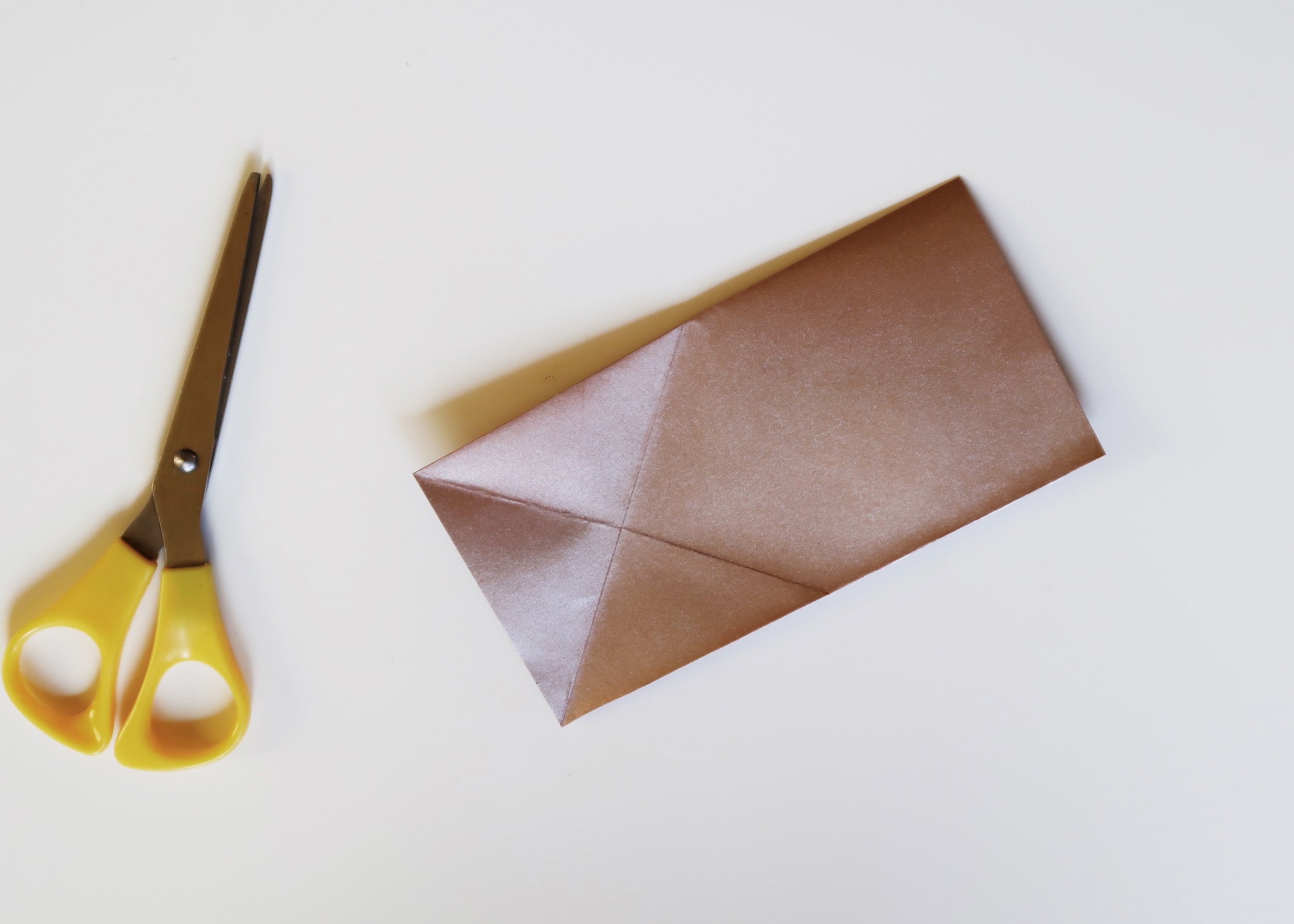 With the fold at the top, take the bottom left corner and fold it so that the left side of the paper meets the top. Score and unfold. Repeat this with the top left corner so that the left side meets the bottom (open) side. Score and unfold.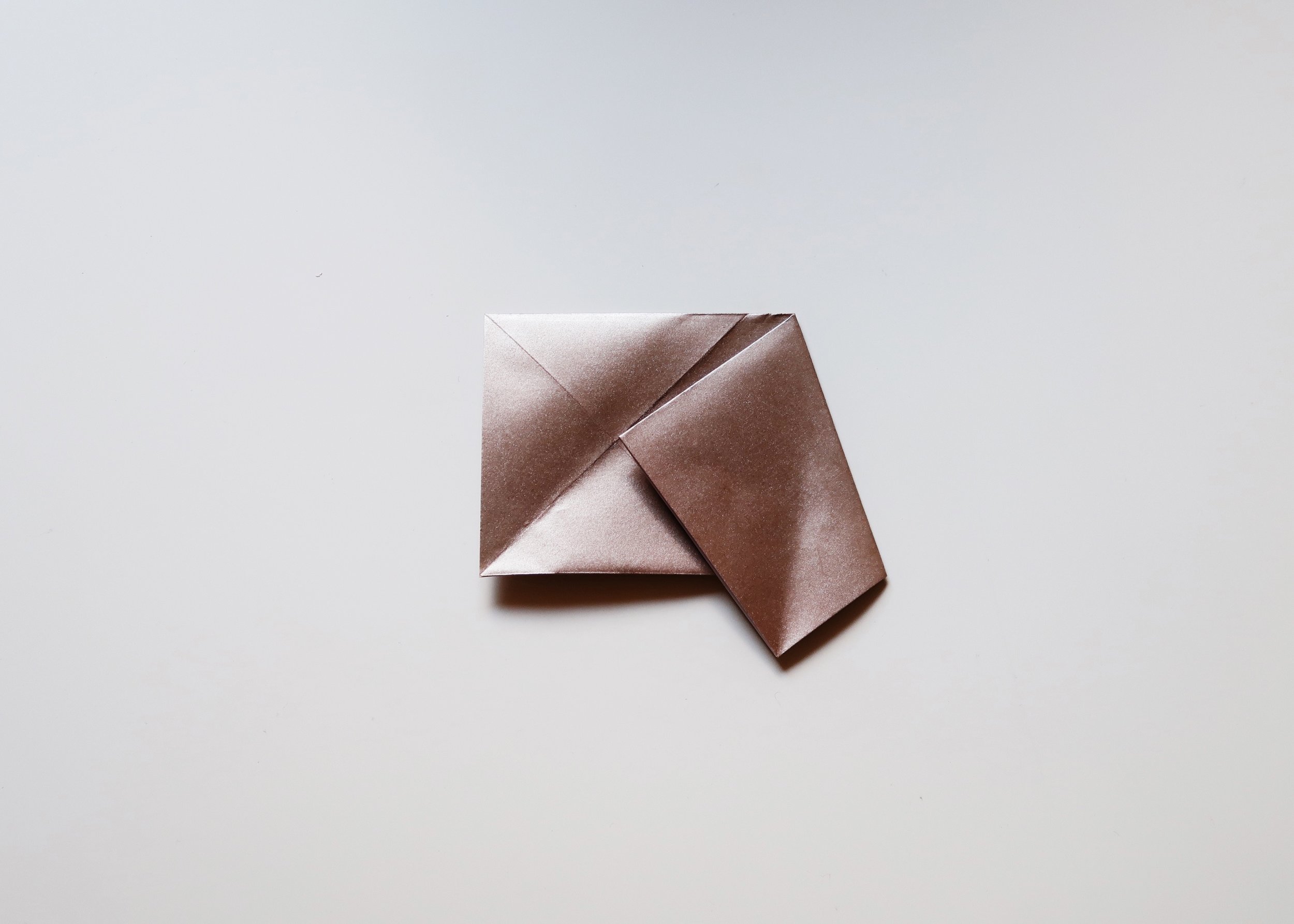 You now have a cross-shape on the left side of your paper. Bring the top right corner of the paper to the centre of this cross and fold.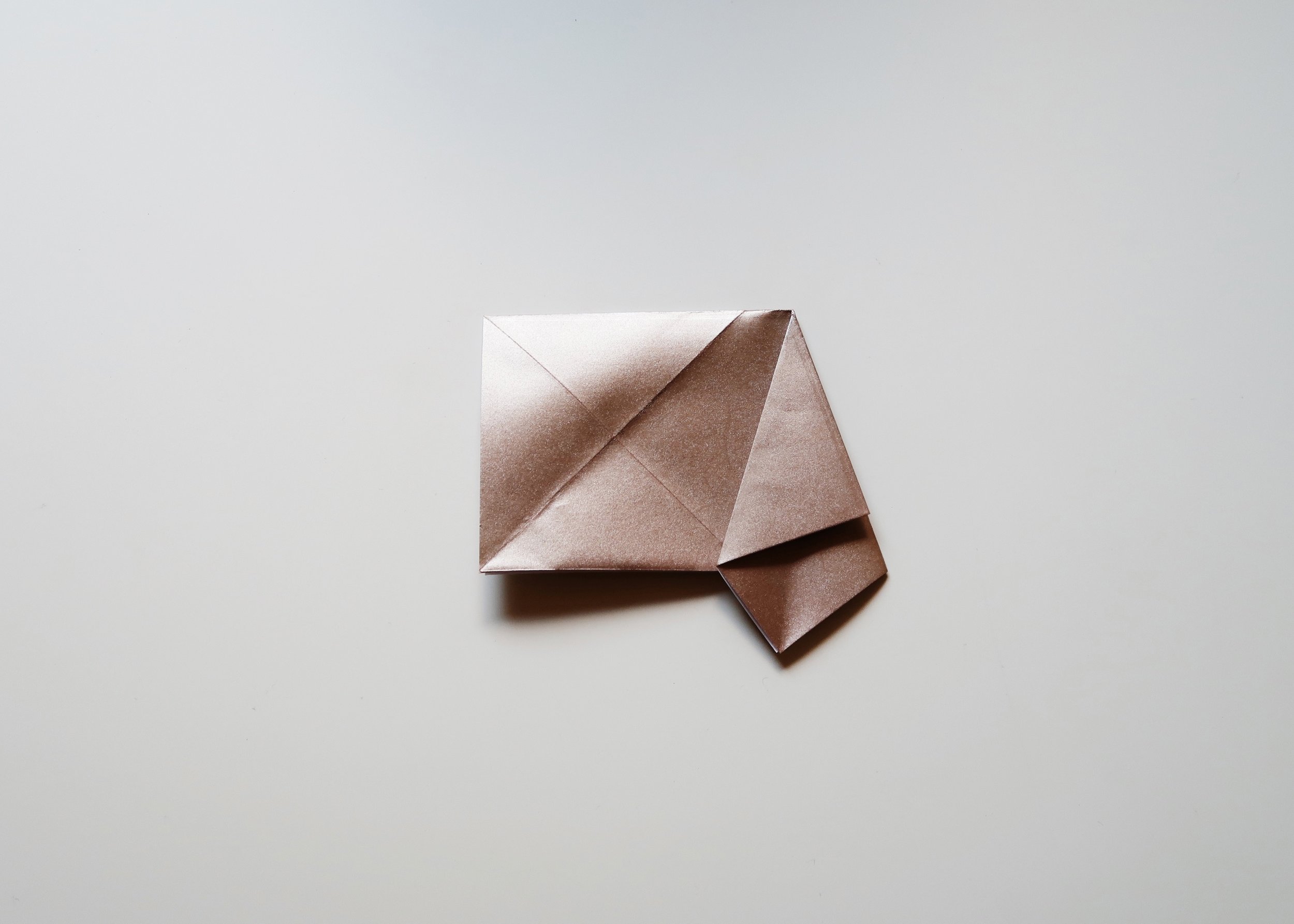 Now fold this newly created top layer in half so that its left edge lies adjacent to the right edge.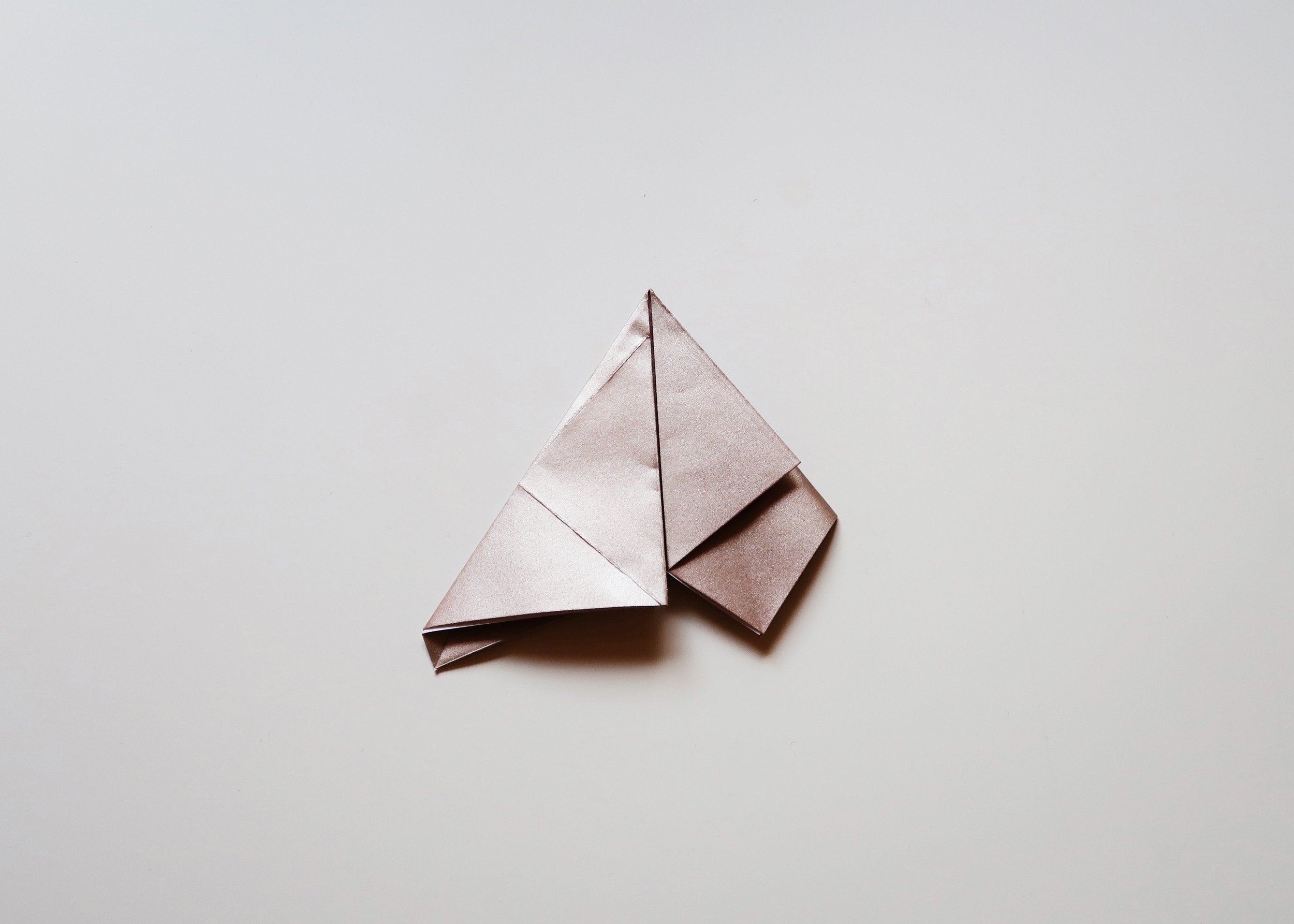 Next, take the bottom left corner of the paper and fold it so that the bottom of the paper lies adjacent to the left side of the layer folded in Step 4.
Turn the paper over and fold in half so that you end up with a multiple-layered and almost-triangle shape.
Next, cut from the corner of the edge of the top layer in a straight line and at an angle away from the edge so that you end up with a folded triangle shape. Unfold this to reveal a star shape.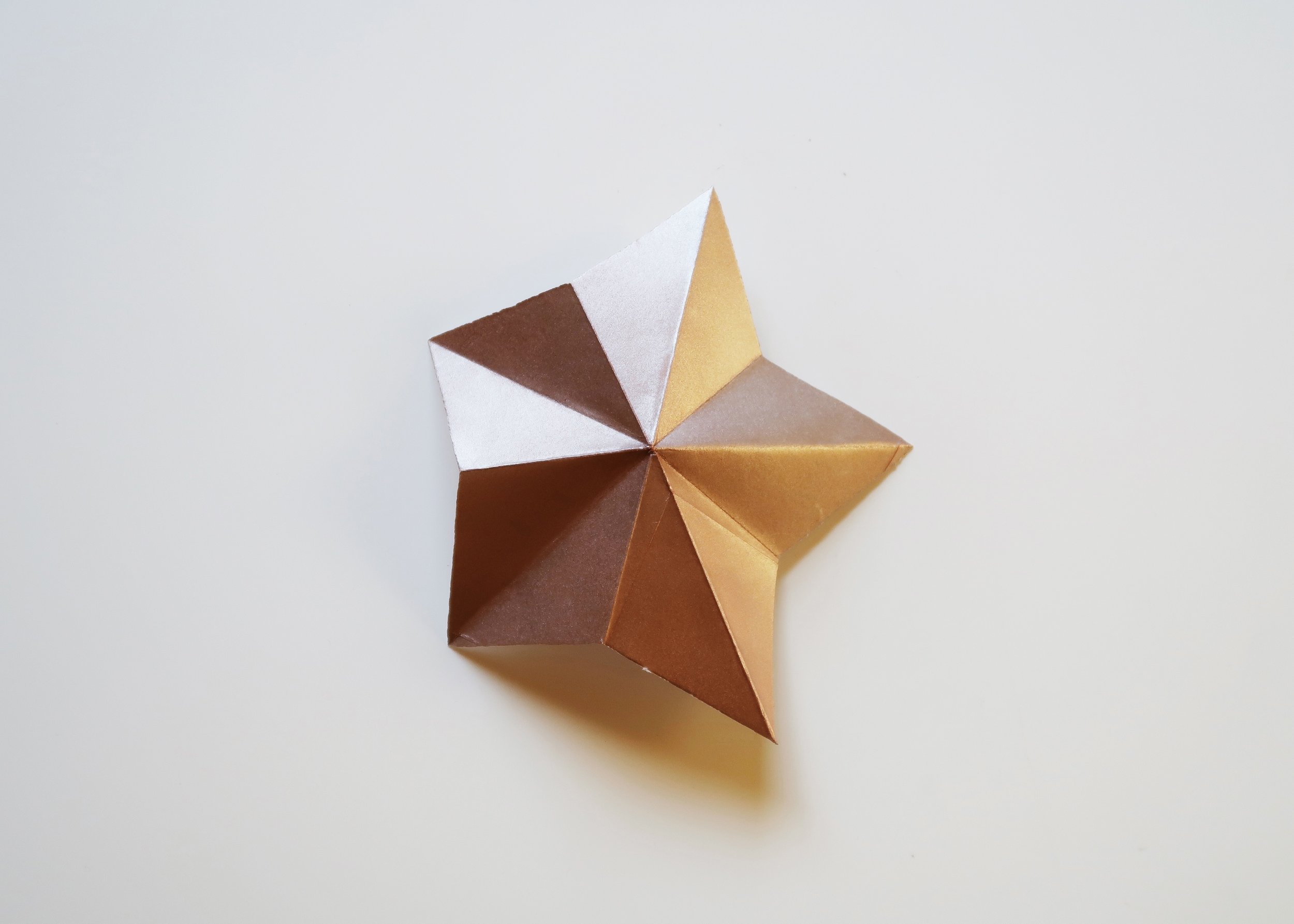 Reinforce the folds on each point so that the points of the star stand up towards you whilst the folds in between go away from you. Finally, stick to your wall with masking tape to create a starry backdrop!
The other smaller stars in this backdrop were made slightly differently and were a little more complicated, however you can find a great step-by-step tutorial similar to how I made them here.
Happy New Year!