With December just a matter of days away, now is the time to start crafting your Christmas decorations. A couple of years ago, I showed you how to cheaply and easily give old baubles a new lease of life, and this year I've got another way of giving plain baubles a little something extra. If that sounds like your cup of tea, then these DIY mandala textured tree ornaments may be just the thing you're after!
Despite being well into my adulthood, I still get a bit of that childlike sense of excitement about Christmas, and more specifically, about all the intricate, sparkly and delicate decorations. As you may have read in a previous post on here, I've not been enjoying my actual job too much and so the build up to Christmas could not have come at a better time for me. After visiting several garden centres and having seen several of those beautiful and really detailed baubles, as well as their price, I decided to have a go at making some of my own. You all know how much I love a mandala pattern, and after a bit of experimenting with some left over dimensional fabric paint, I came up with these. I love how they turned out, and although I've got them here against last years colour scheme, I love them against the navy blue I've currently got on my tree. Keep reading to find out what I used and how I made them...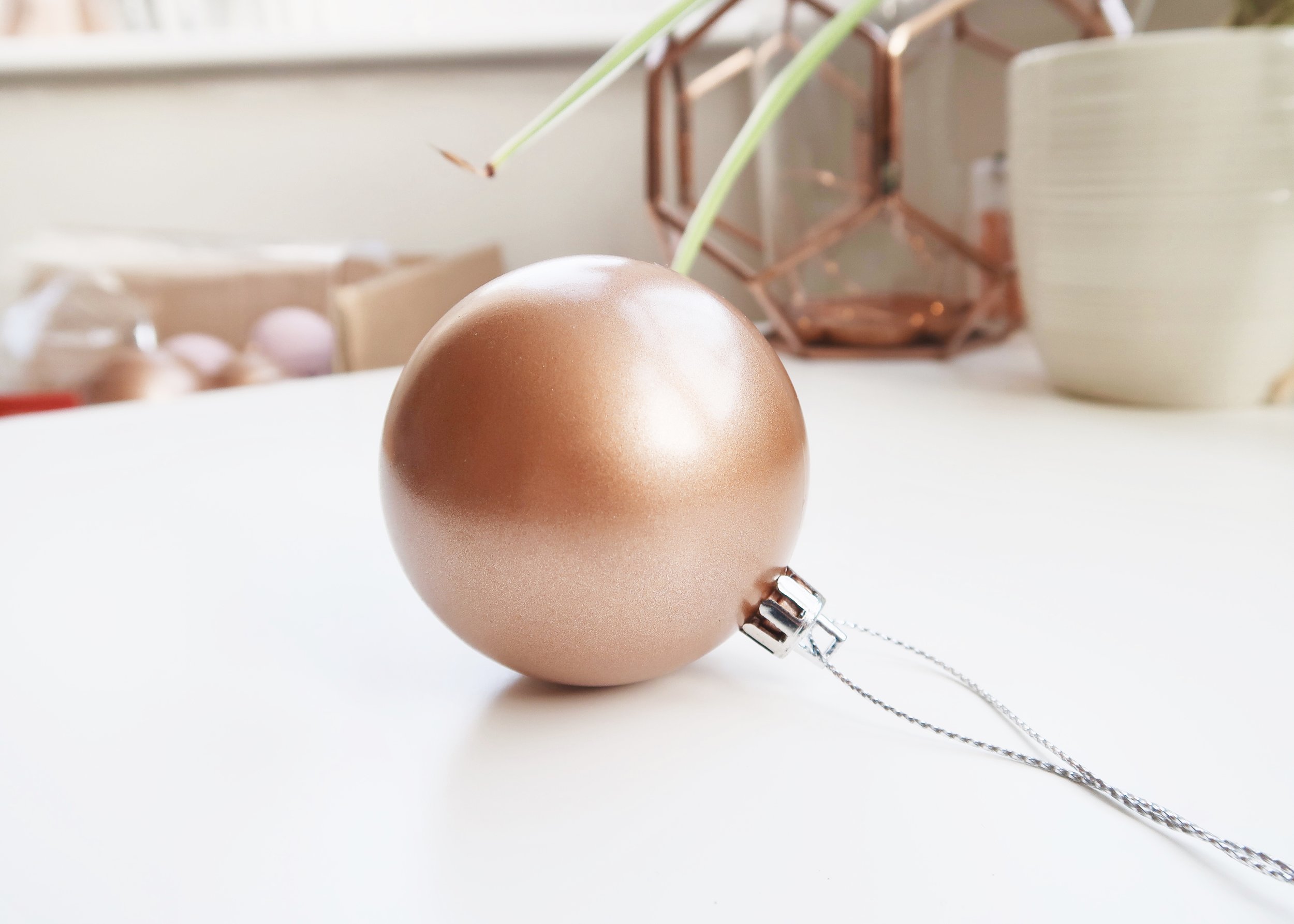 First of all, make sure your bauble is nice and clean, and carefully remove the ornament cap.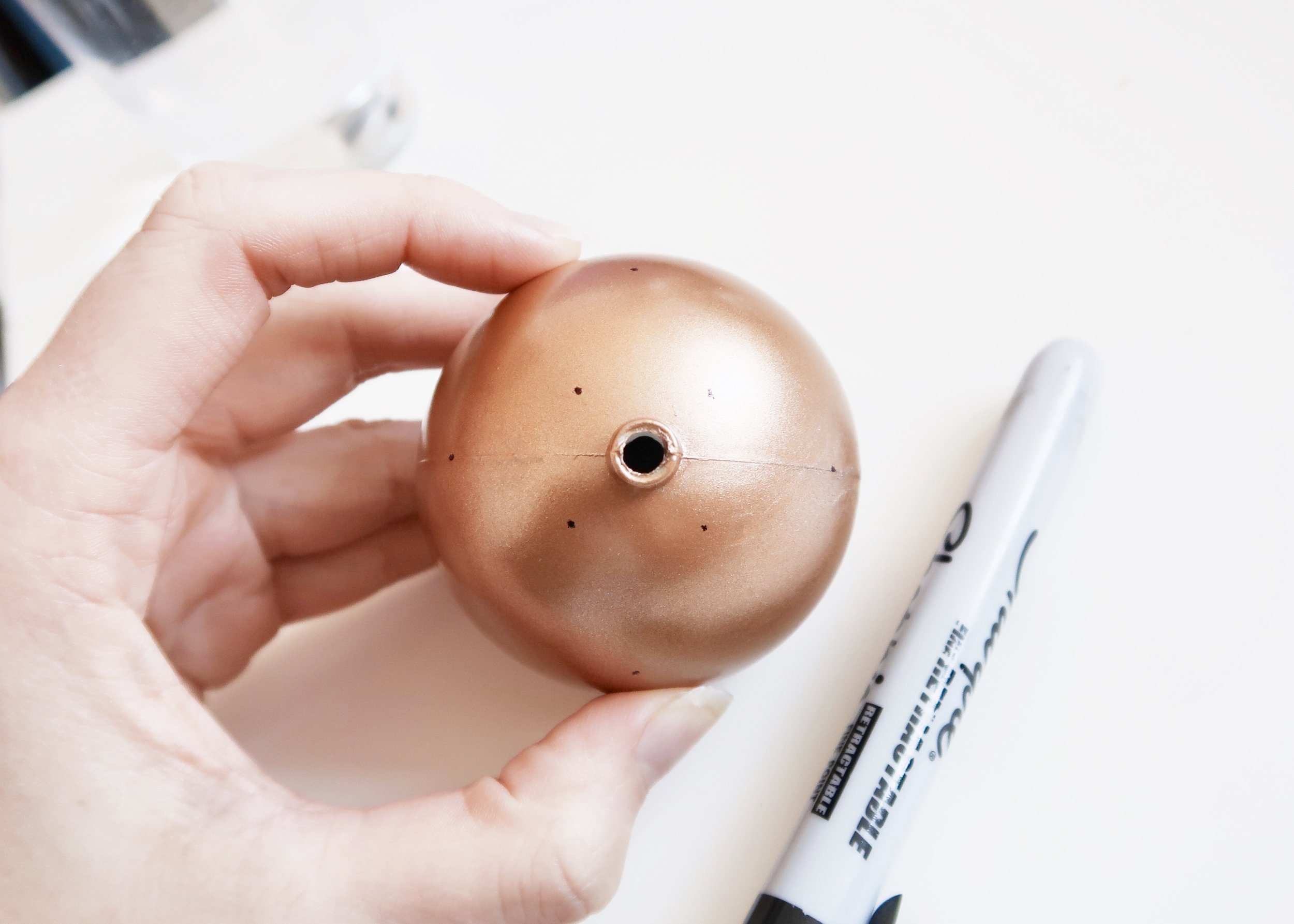 Grab a permanent marker, and whilst looking down on the bauble, mark at with dots a rough guide for your mandala pattern.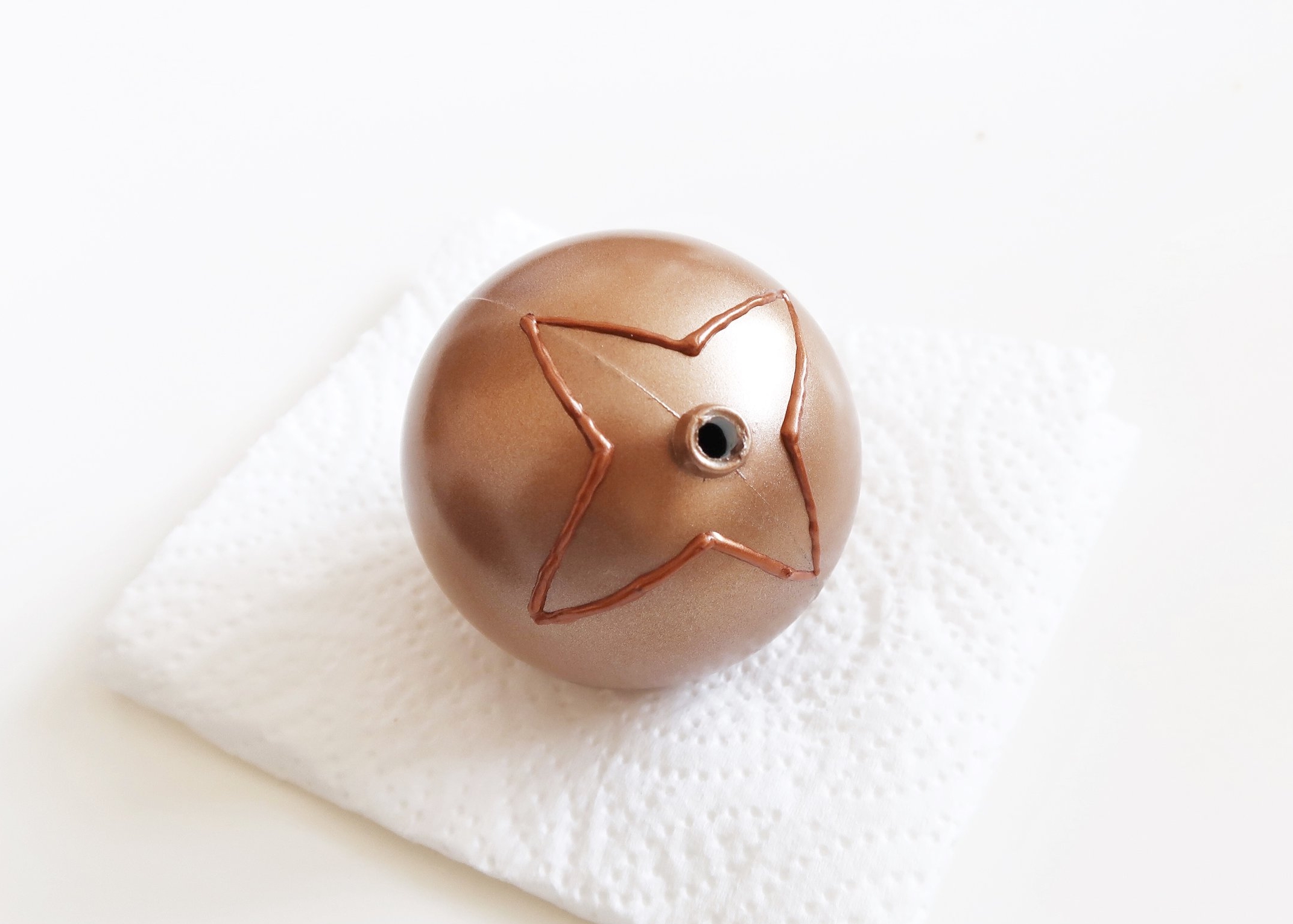 Using dimensional paint or glue, carefully connect these dots to form the basic structure of your mandala. I chose to start with a 4-pointed star shape.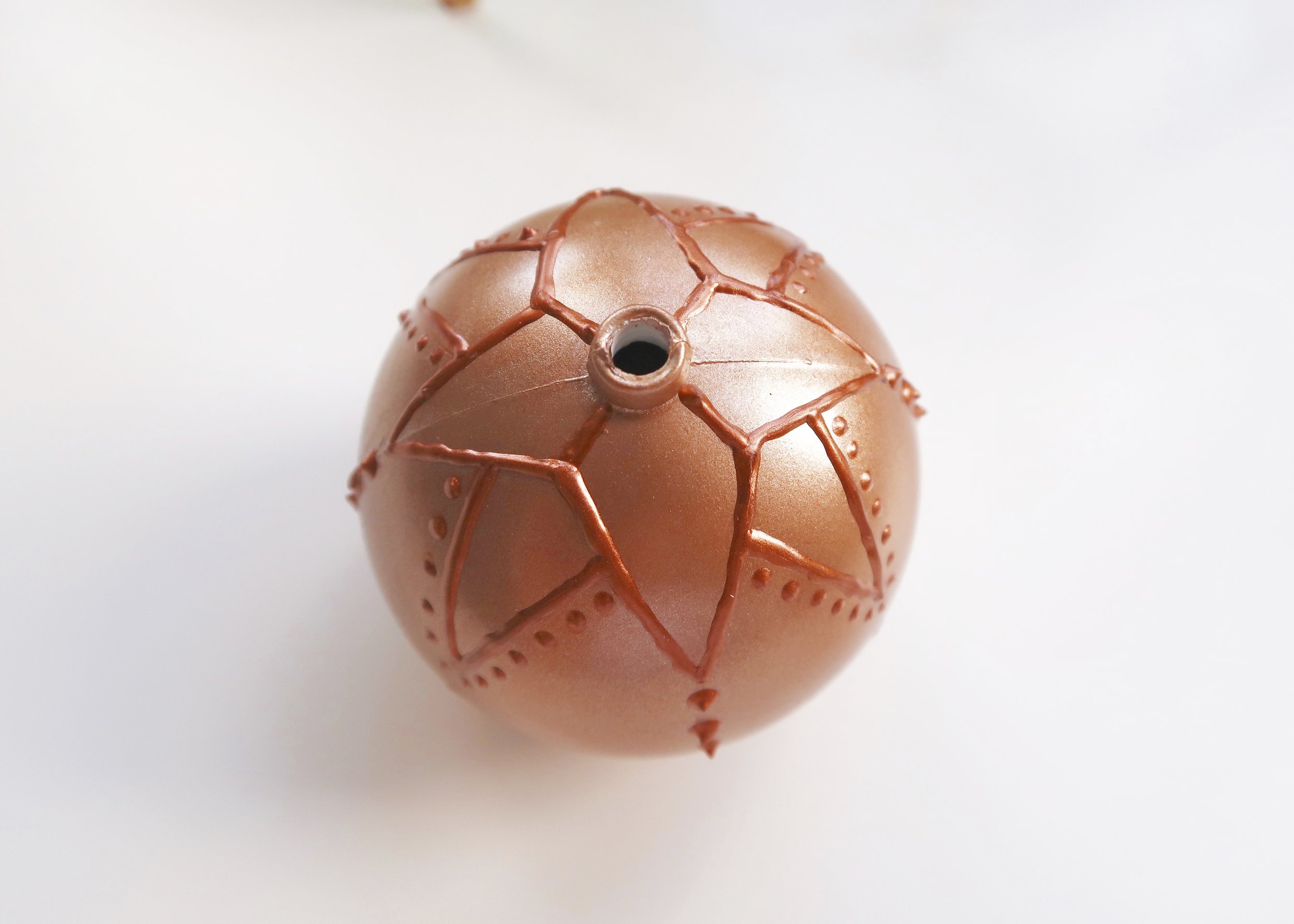 Next, add details in between this structure and gradually build this up until you're happy with your final design. I added extra triangle shapes between each point of the star as well as dots and lines.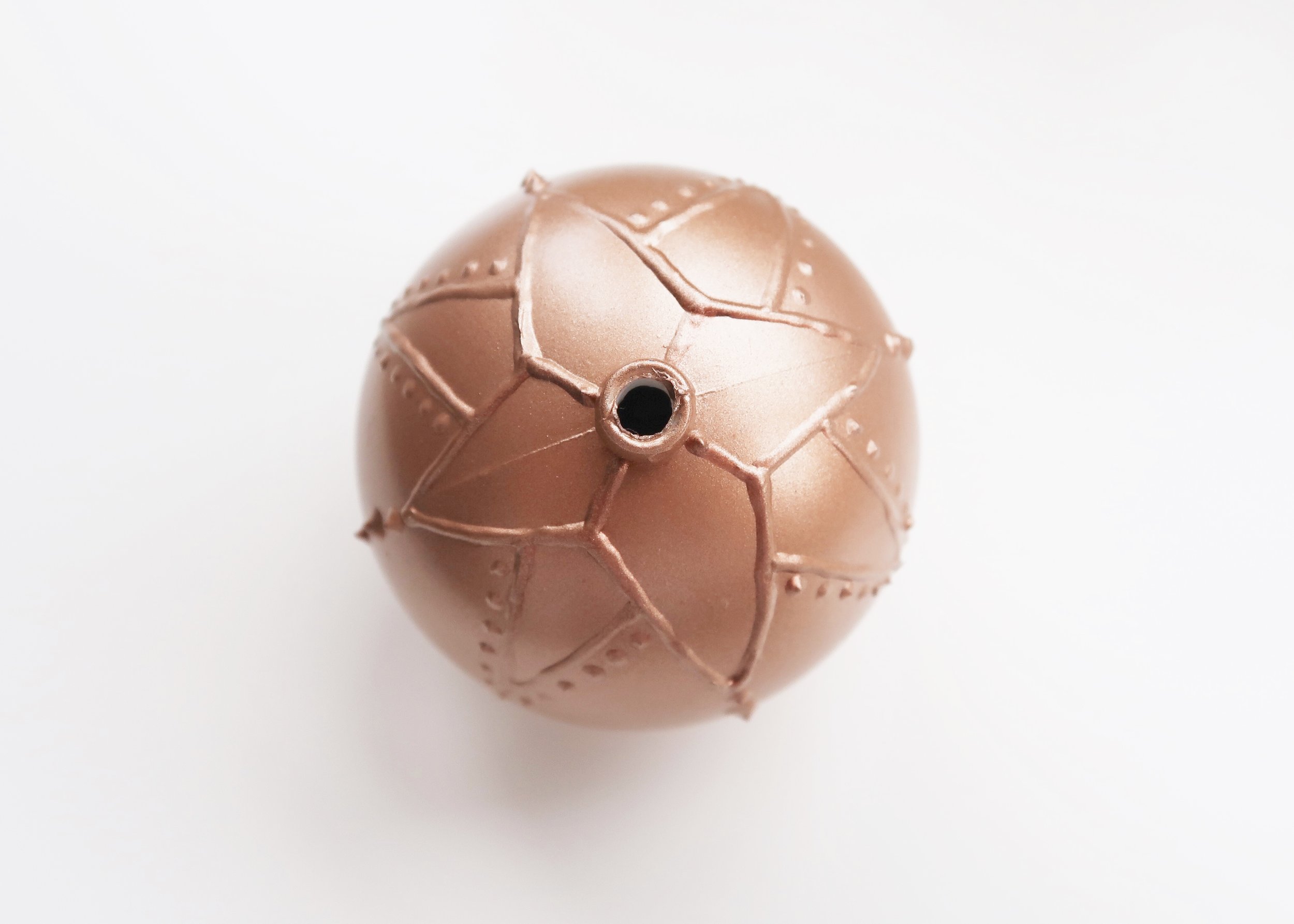 Leave your design to dry completely, before spraying your bauble all over in one colour. I chose to stick with copper (of course) and although I didn't need to do this step, chose to make the pattern the same colour as the rest of the bauble so that it was more of a 'textured effect'. Finally, add the cap back on and hang on your tree.